I do not create the images/graphics that use in my custom blog designs,
but rather use stock images & digital scrapbook kits that have been approved for web design.


The cost of the images/graphics used in your design




will be added to the cost of your makeover package.
Stock images/illustrations are popular with blog design, especially the cartoon people.
Here are a few of my designs that incorporate stock images~
I have an account at
CanStockPhoto.com
and can obtain stock images for $1/credit. Often the small or medium image will suffice. The cost of a stock image from CanStockPhoto.com will be added to the cost of your makeover. You must purchase the stock image yourself if you want one from a different site, such as
fotolia.com
,
dreamstime.com
,
123RF.com
, or
Istock.com
. Please run your image choice by me ahead of time so that I can determine if the stock images is usable in your design.
Digital scrapbook kits are just a digital version of scrapbook kits. They include coordinated papers (backgrounds) and embellishments which look great in a blog design. Each digital kit designer has a set of terms which state how their kits may be used. Many do not allow web/blog design with their kits and all state that their kits may not be shared so I have to obtain the kit used in your design. A few designers require that a special license be purchased in addition to the price of the digital kit. You are responsible to pay the extra for this license if you so choose a kit from one of these designers.
I can assist in finding the right digital kit for your design.
Either we can pick a kit from an approved designer list
or you pick one of the kits I have on hand below.
I do not have to use all parts from a kit!
listings below updated:

7/1/2014
Here is my preferred list of digital designers.
Please browse through their shops and provide me
with links to any kits you would like me to use.
I have obtained permission from the following to
use their products for blog design on personal blogs.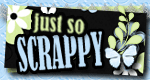 +$5 license for Raspberry Road
I have a more extensive list that I
will refer to when picking out a kit for you!
Below is a list of kits I found on sale and have on hand.
You are NOT limited to these!
I have them listed from most to least expensive.
I do not have to use all parts from a kit!
$3 kits
$2 Kits
$1 kits
Kits I have on hand for no extra charge
click preview for enlarged image
HOME